Tuesday
Jan 18,2011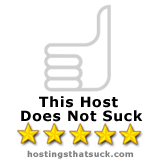 ServerClub.com sucks really bad. They are so bad because they don't have any bad reviews about them when we searched for "Server Club sucks" or "Server Club complaints" on Google today… yeah sucks for their competitors is what we meant. We also tried "ServerClub sucks", "serversclub sucks", "ServerClub sux" and other variation of misspells, just they cannot even spell the host name right or try to avoid being sued by ServerClub. Sorry still none. Read the rest of this entry »
Friday
Nov 26,2010
This time Godaddy really sucks. Netfirms is giving a much cheaper rate and it is not just for .COM domains. Take advantage of $4.95 .COM domains until November 30 2010. This offer easily beats Godaddy $5 domain deal.
You need to use coupon code CYBER495 at checkout.
Friday
Nov 26,2010
What a big scam by Godaddy. Last week we paid more than $10 for a .COM domain. Today we found out that people are registering domain names for only $5.00 per .COM domain! Well, now when we looked at it from the bright side, we went and registered another .COM domain name. You should do the same too.
Friday
Nov 26,2010
Updated: This offer has been repeated for Cyber Monday! Do not miss it again.
You suck Hostgator! Why didn't you give us this price when we signed up?
If you just stumbled upon this page at the right time, then "lucky you".
Here is the deal. Today you can get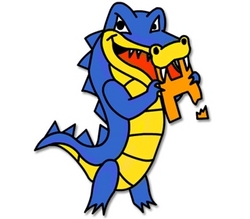 50% Off Everything at Hostgator. This is a One-Day-Only Black Friday Offer and it starts at 12:00 AM Friday November 26th CST (-6 GMT) and will run until 11:59PM CST (-6 GMT). If we knew about this, we would have waited to get this super low price.
Saturday
Nov 20,2010
Do you think the free Yola account sucks? Now you can remove the Make a Free Website with Yola link and get your own custom domain using this Yola Coupon
If you are using a free website host to create a website about yourself, your business, or to write your review about Orange movie (or whatever your website topic is), then this offer may interest you. You know that the free account is amazing but what if you can stand out from the competition with custom domain name, premium style and more?
Get 15% off Yola Silver, which includes Domain Registration, Hosting, Advertising credits + more!
Use code SILVER15
Offer ends: OCT 30, 2011
The Yola Silver package offers many more features than Yola Free. It includes:
One Free Custom Domain name
One Free Premium Style
Domain Private Registration (Hides your registration and contact information)
Create up to 25 sites, rather than 5 with Yola Free
5GB of storage per site instead of 1GB
100MB max file upload instead of 15MB
Removal of the Yola link at the bottom of the site (The Yola link on free sites reads "Make a Free Website with Yola")
Facebook Advertising Credit
Stock Photography Credit
Logoworks Logomaker Credit
NEW: 30 days of traffic monitoring
Did you miss the above deadline to use the discount coupon? Here are some more discounts you can use:
Friday
Nov 19,2010
You know how people think they have made a great investment on the current GM stock IPO when there are less risky ways to make (or lose) money? We believe you can easily be better off by going on a real business venture, even by being a web domain registration reseller selling Godaddy products. Atleast you can proudly say you are in the business of domain names registration, instead of the owner of the once bankrupt GM.
Wednesday
Nov 17,2010
Attention small business owners in UK!
You know how people who tried UK web hosting companies said these web hosts suck or "bloody" unreliable compared to the hosting companies from the US? We simply believe that this is just a matter of supply. There are just too few companies based in the UK so each of them has to perform well to meet the demand. Another factor is the labour cost in the UK which is higher thus customer support cannot compete with the US and International hosting companies. On the other hand, we also believe small companies should not try to build websites by themselves and expect great result in return. Try using a web development company or find a more professional website design hosting solution.
Thursday
Nov 11,2010
WPWebHost.com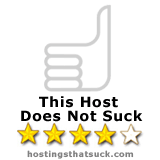 WordPress hosting sucks real bad. They are so "bad" because they don't have any negative review about them when we searched for "wpwebhost sucks" or "wpwebhost complaints" on Google today… Really, they suck for their competitors for sure. We also tried other possible keywords including "wpwebhosting sucks", "wpwebhosting sucks", "wp webhost sucks", "WPWebHost sux" and other variation of misspells, just incase some smart ass cannot even spell the host name right or try to avoid being contacted by WPWebHost's legal department. Sorry still not one. Read the rest of this entry »
Monday
Oct 25,2010
Heard that Eukhost bloody poor? How about eukhost.com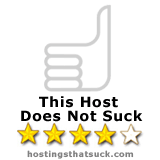 problems? Saw some eukhost.com down times, eUK Host complaints or bad customer experiences? Can these negative reviews be trusted? Heard some horror stories about eukhost.com webhost? READ THIS FIRST!
If you are considering to get a hosting account from Eukhost, you may want to (or probably have tried to) search for the keywords "eukhost poor" or "eukhost bad" on Google. However, the results can be confusing. Perhaps you have heard and read tonnes of good stuff and rave reviews about eukhost.com so far.
Did the eukhost experiences and stories like below made you think twice to signup with eUK Host?
"… There techincal department has no idea what there doing and cannot even work out a bad http header request and they also use non standard ssl secure ports …"
"… EUKHost sucks dude…..They are big cheaters…"
"… They have messed up the settings on our servers and have caused problems everytime we have asked them to do something. I have never been so appauled and disapointed by any company…"
Friday
Oct 22,2010
DowntownHost.com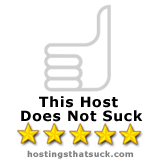 website hosting sucks real bad. They are so "bad" because they don't have any negative review about them when we searched for "downtownhost sucks" or "downtownhost complaints" on Google today… Really, they suck for their competitors for sure. We also tried other possible keywords including "downtown hosting sucks", "downtownhosting sucks", "downtown host sucks", "DowntownHost sux" and other variation of misspells, just incase some smart ass cannot even spell the host name right or try to avoid being contacted by DowntownHost's legal department. Sorry still not one. Read the rest of this entry »