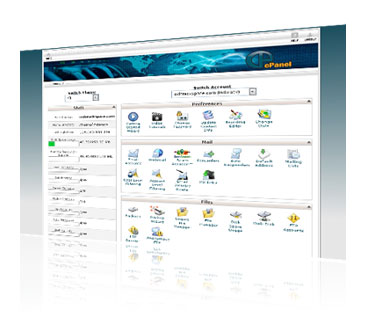 Due to high interest in our previous contest, we are back with our One Year Free Web Hosting Contest. 1-year shared hosting subscription is up for grab just by blogging about this contest
Prize: 1-Year Web Hosting Account
Closing date: 31 May 2009 31 March 2009 – Closed (The winner is NISA – please contact us to claim prize). If there are more than 100 participants, we will also throw in free domain name of your choice (.com, .net or .org).
For those bloggers who are still using the free blog hosting such as wordpress.com, blogger.com etc. and still not yet have your own hosting account (or still thinking of which hosting to choose from?), this contest is for you! You know the limitations of a free blogging platforms…
Here is your chance to get a free web hosting account. We will be giving away a free web hosting account to host your blog (or website or whatever you want to do with it), which will include everything you need to host your blog including FTP access, cPanel, MySQL etc. Even if you already have a paid webhosting account, you can get an extra account to host another blog, website or forum you have been thinking of having. Heck, you can give it away or resell the prize if you want. Enter The Contest Now!
Here are the ways to collect points to win the prize:
1 Point: write about this contest in your blog. Be sure to link to our home page with a related anchor text (Hosting That Sucks Contest, Blog Contest, Free Web Hosting, Win Web Hosting, etc) and also link to this contest page.
1 Point: for each visitor that came from your blog post (we will track you using Google Analytics)
5 Points: add to your blog post a brief description about this website. If you don't know what to write, just use our blog-post template as guide.
That's it! Easy to enter, easy to win.
Note: You need to have your own blog or website to enter this contest – just open one at blogger.com or wordpress.com if you don't have one yet. Posts on other people's forum or blog will be disqualified.
After you're done, just post a note in the comment box below with a link to your blog post in the URI field. Be sure to include your email address for us to contact you if you win (will not be used for other reasons – we hate spam too).
The winner will be chosen by random draw. Each Point collected will count as one draw. The more Points you gain, the higher the chances to be selected.
Good luck!